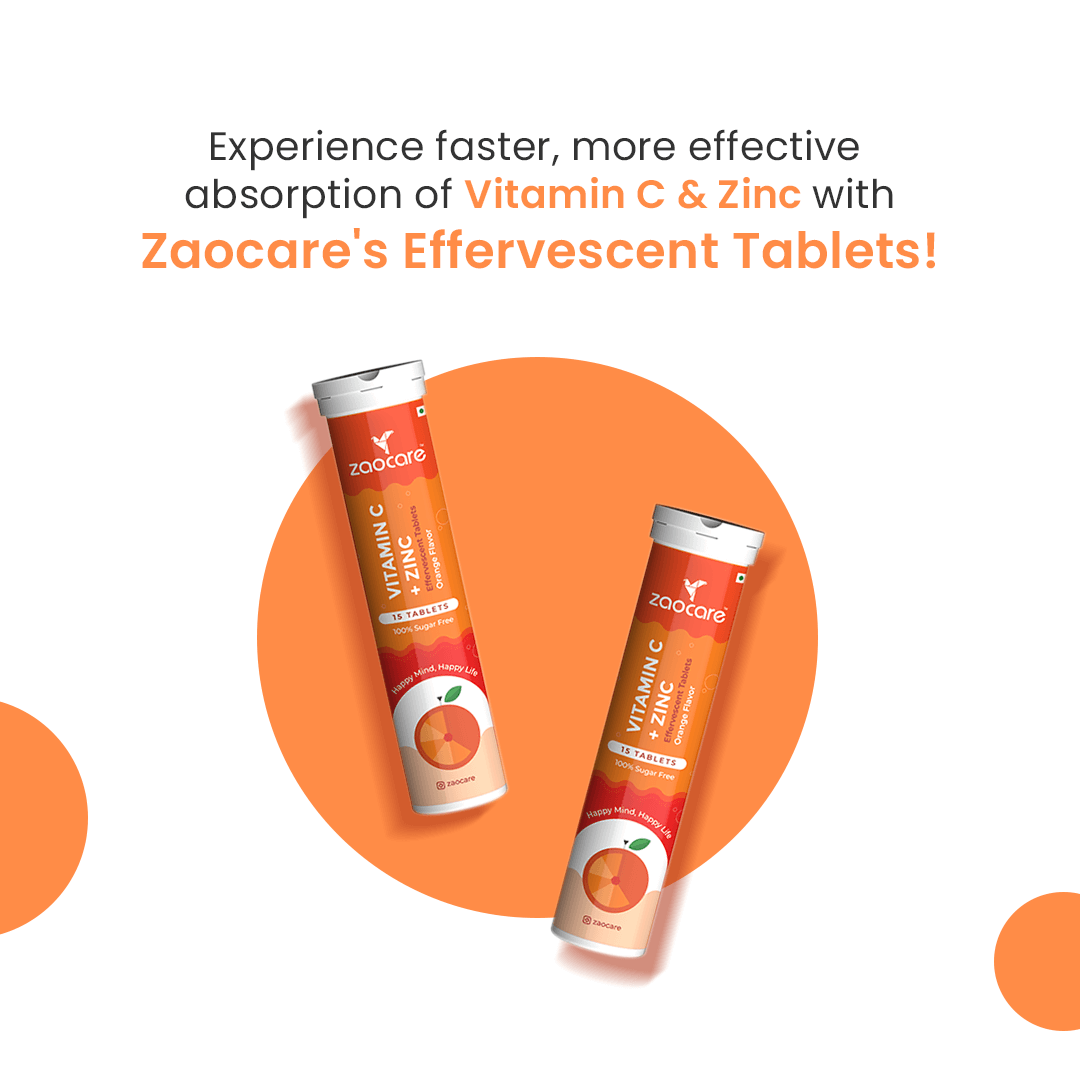 Why Choose Zaocare Vitamin C and Zinc Tablets?
Effortless Wellness: Indulge in the convenience of great taste and swift absorption, thanks to premium effervescent technology.
Nature's Power: Packed with 1000mg of Natural Amla Extract, 40mg of Vitamin C, and 10mg of Zinc, this natural blend outperforms traditional options.
Immunity Boost: Elevate your immune system for enhanced defense against daily challenges.
Multi-Benefit Support: Experience mood improvement, better heart health, radiant skin, and bolstered connective tissues – all in one tablet!
Recharge your vitality with Zaocare Vitamin C and Zinc Tablets – where taste meets wellness for a brighter, healthier you!
Benefits of Zaocare Vitamin C & Zinc Tablets
Experience the power of vitality with Zaocare's Vitamin C & Zinc Tablets! Boost your immunity and bid farewell to pesky cold symptoms. Elevate your mood, aid iron absorption, and support a healthier heart. Unveil radiant skin and fortify connective tissues.

Helps Ease Regular Cold Symptoms

Helps in the absorption of iron
How To Use
Just put one tablet into 200ml of water and let it dissolve. Then you can enjoy the fizzy drink!
Remember to wait until the tablet is fully dissolved before drinking it.
Make sure not to take more than one tablet within a day.
For the best absorption, take one tablet after a meal.
Take it regularly to get the most benefits. Try to take it at the same time every day so you don't forget.
Our Effervescent Tablets are Safe
There are no reviews yet.